Are you looking for Wheel Balancing for your vehicle?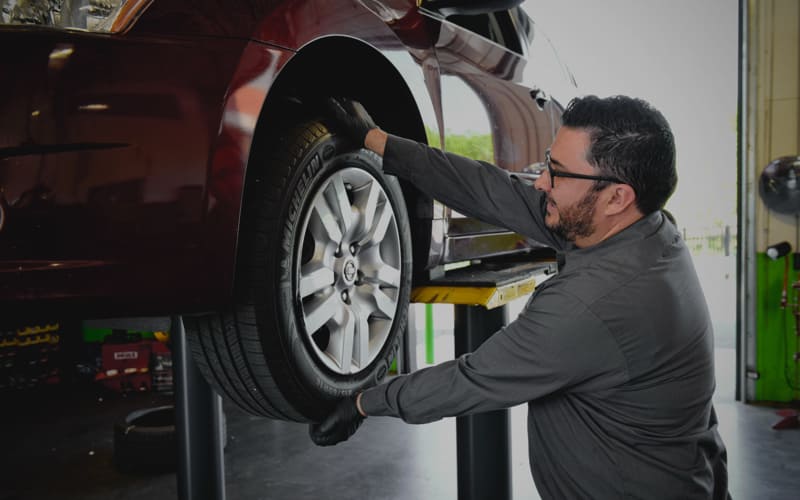 Experts recommend periodic checks of a car's wheel balancing at least once a year or every 5000-6000 miles. This is because accurate wheel balancing is necessary for optimum car handling efficiency and maximum driving comfort.
Hot Hatch Corner is a professional and affordable wheel balancing garage Longton. We use state-of-the-art balancers and boast of a team of highly skilled technicians who ensure top-notch balancing checks in the minimum time possible. We also conduct wheel balancing as a standard practice during every tyre-fitting session.
What is wheel balancing, and why is it important?
Wheel balancing refers to redistributing the weight of your car's wheel and tyre assemblies to ensure they rotate smoothly and uniformly even at high speeds.
Some of the key benefits of routine car wheel balancing Longton are as follows:
Extended tyre service life
Improved handling stability and control
Enhanced fuel economy
Smoother and more comfortable driving experience, etc.
Hence, if you come across any symptom of unbalanced wheels, please reach us at Hot Hatch Corner without any further delay. We specialise in both static and dynamic wheel balancing.
When should you opt for car wheel balancing Longton?
Driving on unbalanced wheels for a prolonged period can lead to uneven tyre wear, besides affecting handling performance and driving comfort. In the long run, it may also damage the suspension components, leading to expensive repairs and replacements.
The following symptoms would help you identify unbalanced wheels:
Reduced fuel efficiency
Since a greater amount of revolutions per minute is necessary to cover a certain distance by unbalanced wheels, your car's fuel consumption will increase.
Decreased handling control
There will be a significant reduction in handling control as the tyres fail to establish optimum surface contact.
Odd vibrations
Increased vibrations in the steering wheel, floorboards and seats, as well as poor cornering precision are major indicators of unbalanced wheels.
How can we help?
At our wheel balancing garage Longton, our technicians conduct the following basic steps:
They will first mount the wheel (with the tyre) on our advanced balancing machine and rotate it at a high speed.
Next, they will note down the readings and identify the areas of wheel weight imbalance.
Finally, they will attach the appropriate counterweights accordingly to ensure accurate wheel balancing.
If you come across any of the issues discussed above, please don't waste time searching for a "wheel balancing garage near me" and reach us instead.
Call us on 01782 599304 and get a quote.