Are you looking for Tyre Labelling for your vehicle?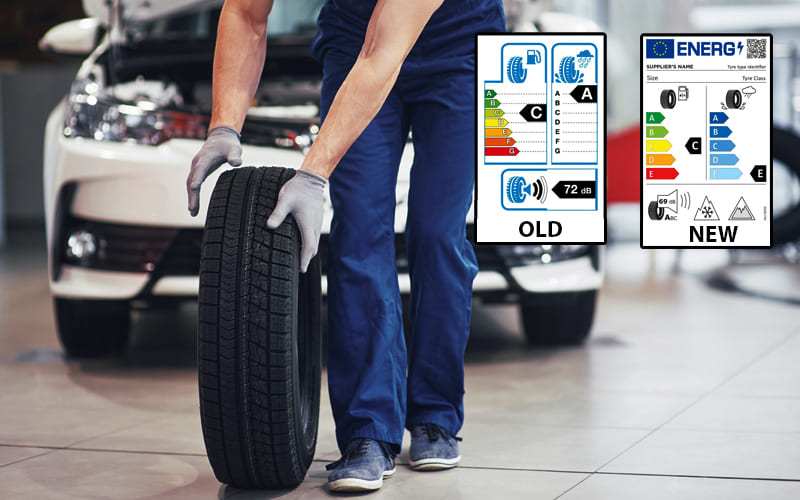 The EU introduced the tyre labelling regulations in 2012, to ensure car owners are aware of the environmental impacts and safety standards of tyres.
Our technicians at Hot Hatch Corner recommend every car owner to know more about what these labels mean so that they can make an informed buying decision.
If you are looking for new car tyres Longton with proper labelling, visit our garage or feel free to book your order online. Our collection includes tyres at various price points ranging from budget and mid-range to premium.
Breaking down the EU tyre label
The EU tyre label relays key information about a tyre's wet grip, fuel economy and noise levels.
Wet grip
The EU tyre label grades wet grip from A to G, where tyres with an "A" rating offer the best wet grip, while G-rated tyres have the worst wet braking performance.
Fuel economy
Just like wet grip, fuel economy of a tyre is also rated from A to G. Tyres with the least fuel consumption are rated "A", whereas G-rated tyres consume the most fuel.
Noise levels
The EU tyre label denotes a tyre's noise level with the help of three sound wave bars. In this case, a tyre with one sound bar is highly noise-efficient, while those with three sound waves bars are the noisiest ones.
So, now that you know about the EU tyre labelling norms, it will be easier for you to buy the perfect set of tyres Longton for your vehicle.
If you were indeed looking for "tyres near me", we suggest you skip that and turn to us at Hot Hatch Corner.