Are you looking for Performance Tyres for your vehicle?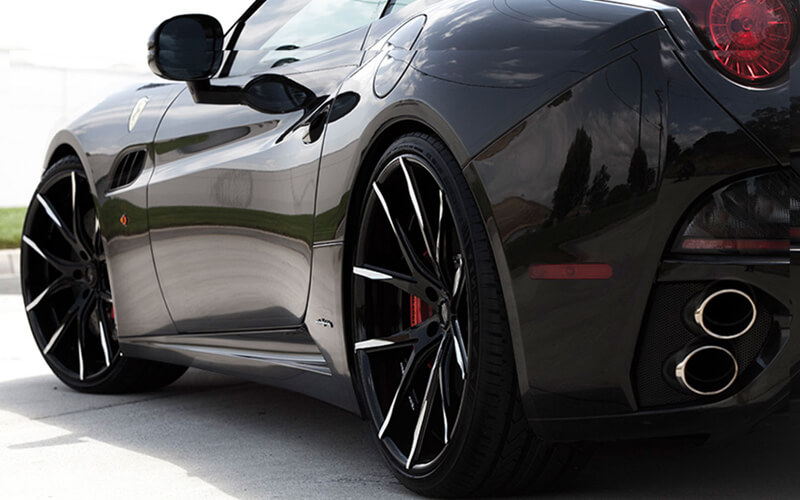 With a set of high-quality performance tyres Longton from Hot Hatch Corner, you can enjoy quicker acceleration and unmatched driving comfort even at high speeds when driving your luxury vehicle or sports car.
We house a superb collection of performance tyres of different sizes for various high-end car models at our garage. Moreover, we stock these tyres across different price brackets.
Tyre brands in our inventory
Bridgestone
Continental
Pirelli
Yokohama
Churchill
Goodyear
GT Radial, and many more.
All of these tyre brands guarantee best braking efficiency, durability and driving comfort.
Buy tyres online and book a fitting session
If you can't come down to our garage to make a purchase, just buy performance tyres online.
You can now easily buy performance tyres Longton online by providing your car's registration number or tyre details on our online tyre finder. We will provide you with a list of tyres to choose from that match your description.
While purchasing tyres from us, you can also book a fitting appointment at our garage. You just let us know the date and time.
Why choose performance car tyres Longton?
Prevents heat built-up
Performance tyres Longton come with a premium. slightly softer rubber compound that resists heat build-up. It ensures vehicle safety by reducing the chances of sudden tyre blowouts.
Braking efficiency
The belts placed at the lower angle of performance tyres improve handling responsiveness and reduces braking distances as well.
Optimum steering responsiveness
Performance car tyres Longton ensure optimum steering responsiveness and cornering precision at high speeds due to their low, short profile sidewalls. The specialised tread design on these tyres improves handling efficiency as well.
Enhanced traction
The V-shaped tread pattern of most performance tyres Longton offers enhanced traction on muddy, wet and dry roads. Its wider tread blocks and deeper tread design ensures water evacuation, thereby improving hydroplaning resistance.
Top-selling performance tyres at our garage
Bridgestone POTENZA S001
The asymmetric tread design and innovative construct of the Bridgestone Potenza S001 ensures your car with handling precision. Its stiff shoulder blocks provide cornering capabilities. Its off-centre straight ribs improve responsiveness and stability even at high speed. On the other hand, the wide groove pattern of these tyres reduces the risk of aquaplaning.
Pirelli P ZERO Winter
These winter high-performance tyres Longton by Pirelli are perfect for larger vehicles. Its high sipe density and multidirectional grooves optimise traction on snow, slush and ice. It also enhances the braking efficiency of your car significantly. The stiffer central blocks on these tyres guarantee excellent steering responsiveness, while the longitudinal grooves enhance aquaplaning resistance.
Still searching for performance tyres near me?
End your search and get in touch with us instead.