Are you looking for Tyre Repair for your vehicle?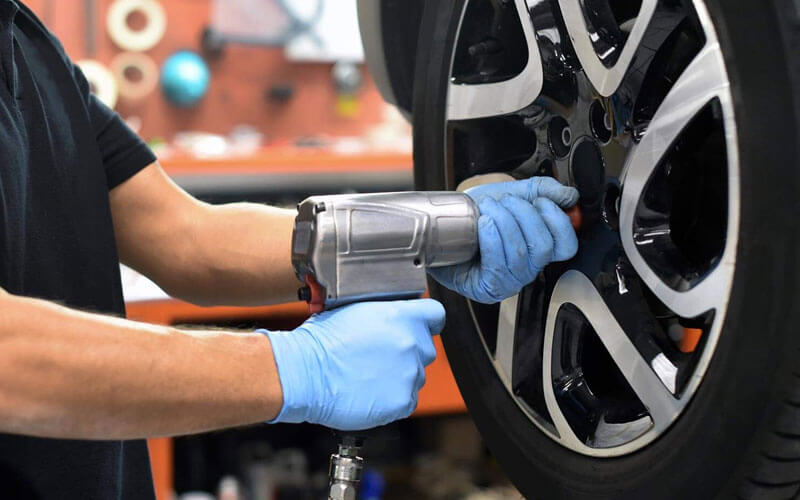 Are you looking for a trustworthy tyre repairing service Longton?
Delay no further and visit us at Hot Hatch Corner for a comprehensive solution at affordable rates.
We are an authorised garage offering safe tyre repair Longton for all car makes and models. Be it an SUV, CUV, a sports car or a normal passenger car, our highly qualified experts conduct tyre repairs with utmost precision. Besides, our technicians use advanced equipment and comply with the British standards to repair tyres.
Please note: It is scientifically impossible to repair every damaged vehicle tyre. Therefore, it is recommended by industry experts to opt for tyre replacement Longton if a repair is out of the question.
Important checks to conduct before repairing tyres
Our professionals will conduct several checks on your car's tyres at our workshop to determine if they are fit for a repair. These include-
Tyres must not have a puncture larger than 6 mm in size.
The tyres must not have any exposed cords or damage in the rubber compound.
Moreover, it must not have any damage or bulges at its sidewalls.
It must have a legal minimum tread depth of 1.6 mm.
Also, there should be no sign of damage to its structural integrity.
Run-flat tyres are not repairable, as their structure changes once driven on with a puncture.
Methods followed at our tyre repairing garage Longton
We adhere to the standard procedures to conduct tyre repair Longton in order to ensure your on-road safety. Depending on the extent of damage, we will conduct either of the following processes:
Patching
While conducting the patching tyre repair procedure, we attach a rubber adhesive to fix the damaged section. The rubber adhesive vulcanises as the tyres roll and eventually seals the gap.
Plugging
In the plugging process, we firstly un-mount your car tyres. After that, we shove an adhesive-coated leather piece to the damaged section. Upon rolling, the leather adhesive will plug in the damaged area and seal the hole.
Plug and Patch
As the name suggests, this is a combination of both plugging and patching and is the most efficient process. It is ideal for repairing tyres with a significantly larger damaged area.
In case we find that your car tyres are unfit to carry out any of these repairing procedures or do not conform to the above-mentioned parameters, we will suggest a tyre replacement Longton. At our facility, we stock some of the best tyre brands such as Bridgestone, Pirelli, Michelin, Dunlop, Churchill, etc.
Hence, you won't have to look for a tyre repairing garage near me or Tyre Repair Longton any further.
You can call us on 01782 599304 for more information, bookings and quotes.