Are you looking for Suspension for your vehicle?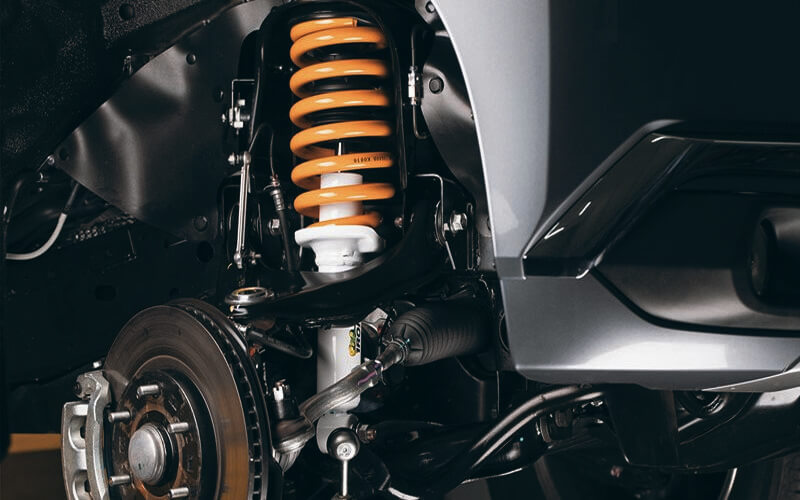 Your car suspension system needs to work perfectly for an enhanced on-road performance and driving experience even on the bumpiest of roads. Increased driving discomfort and handling inefficiency indicate a damaged component in the suspension system Longton. Further, driving for extended periods with a faulty suspension system can prematurely damage the wheels, tyres and other parts.
Hot Hatch Corner is a trusted destination to rest your searches for a professional car suspension repairing garage near me in the Longton region. We have a state-of-the-art facility coupled with a team of experienced professionals – helping us to provide cost-effective suspension repair Longton within a minimum turn-around time.
Moreover, we stock OE-grade spares to replace any faulty component at pocket-friendly rates.
Tell-tale signs of a damaged car suspension
Reduced acceleration rate
Greasy and oily shock absorbers
Diminished driving comfort
Compromised cornering precision
A corner of your vehicle sits lower than the rest
Your car nosedives forward when you press the brake pedal
Increased difficulty in maintaining driving stability on a straight road
Opting for immediate suspension repair Longton is imperative if you notice any of the above symptoms.
Which components does our car suspension check Longton include?
Professionals at Hot Hatch Corner will inspect the following vehicle suspension components to resolve any existing issue:
Linkages
Linkage rods optimise wheel revolutions to ensure drive manoeuvrability and control.
Shock absorbers and struts
Your car's driving stability while going over bumps and potholes depend on the shock absorbers and struts. Damaged shock absorbers Longton will result in a bumpier and uncomfortable driving experience.
Springs
The springs of a car suspension system is instrumental to further enhance your driving comfort while going over rugged terrains. Susceptible to oxidation and rust, faulty springs will diminish car cornering precision and stability significantly.
Bearings and joints
These assist in joining the linkage rods and facilitate optimal space for the linkage rods to twist and slide for superior car handling and steering precision.
Why do you need to opt for suspension repair Longton?
A multitude of factors contributes to car suspension damage. These include:
Frequently driving on uneven surfaces
Driving through potholes and over speed-breakers at high speeds
Misaligned wheels
Prolonged driving with a damaged control arm, etc.
Brands of car suspension replacement products at Hot Hatch Corner
Koni Sport Suspension & Springs
FK Suspension & Springs
Eibach Suspension & Springs
SPAX Suspension & Springs
Hence, visit us for a comprehensive and efficient car suspension repair Longton. Call us on 01782599304 for more details, appointments and quotes.
You can also drop us any feedback or suggestion at wheel_deals@yahoo.co.uk.