Are you looking for Tyre Pressure Check for your vehicle?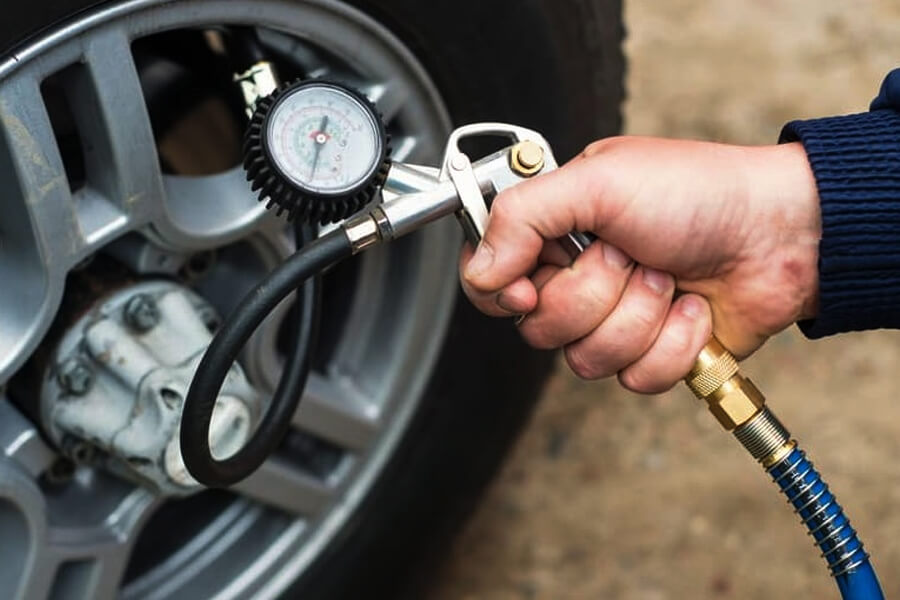 Optimal tyre pressure is essential to maximise handling control, fuel economy and ensure an extended tyre service life. Experts recommend a routine tyre pressure check Longton every fortnight or at least once a month and inflate or deflate car tyres according to manufacturer recommendations.
Hot Hatch Corner offers free tyre pressure checks Longton. Our experts are familiar with tyre pressure requirements of various car makes and models. Hence, you can rely on us without any hesitation.
We work with advanced equipment and pressure gauges to ensure accurate tyre pressure checks Longton.
What causes tyre pressure loss?
Unfavourable driving conditions
Faulty tyre puncture repairs
TPMS valve leaks
Slow punctures
Old tyres, etc.
When should you opt for a tyre pressure check Longton?
Tyres with inaccurate pressure lead to poor traction and grip as a result of insufficient tyre-road contact
Incorrectly inflated tyres will also result in increased rolling resistance, thereby decreasing fuel economy
Significantly reduced car cornering control and handling performance
Accelerated tyre wear
Further, driving for extended periods with improperly inflated or deflated tyres may result in sudden blowouts due to the tyres' inability to disperse heat efficiently.
Most modern cars come with a standard tyre pressure recommendation between 30 psi and 35 psi. However, your car tyres also lose nearly 3psi of pressure every month, making routine tyre pressure checks Longton essential even if the vehicle has a TPMS fitted.
Why opt for Hot Hatch Corner?
Our experts will first check the owner's manual or the tyre placard, usually present in the glove compartment or doorjamb. We will then deflate or inflate tyres accordingly as per the manufacturer's specifications and the current readings.
So, visit us for a free tyre pressure check Longton. You do not require any prior appointment for this check. Drive-in during our business hours at your convenience and rest your searches for tyre pressure checks near me.